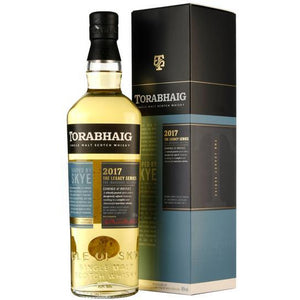 Torabhaig 2017 The Legacy Series - Inaugural Release (70cl, 46%)
Torabhaig 2017 The Legacy Series - Inaugural Release (70cl, 46%)
This is the inaugural release from Torabhaig distillery on the Isle of Skye - distilled in early 2017 and matured in first-fill bourbon barrels.
Torabhaig's spirit style is heavily peated and created using 100 barrels and produced using concerto malted barley.
Please note - all boxes have creases due to cardboard used not being heavy enough.  We have raised this with Torabhaig however they are unable to provide replacements at this time.
On the flip side the whisky is awesome.