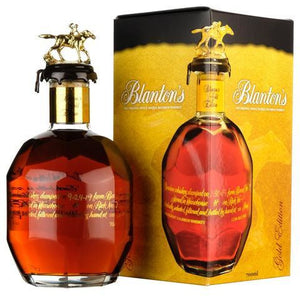 Blanton's Gold Edition (70cl, 51.5%)
Blanton's Gold Edition (70cl, 51.5%)
This is it.  The Blanton's Gold Edition !
One of the greatest bourbons in the world, Blanton's Gold is hand-bottled from the best casks at the distillery. Profoundly full-flavoured.
Please note that images are for illustration purposes only. Bottle and batch numbers will vary however please email if you wish to know in advance the numbers we have.