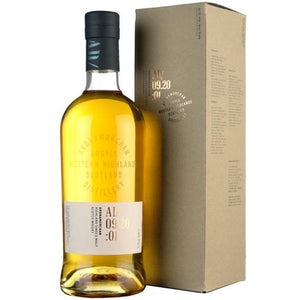 Ardnamurchan AD/09.20:01 Inaugural Single Malt (70cl, 46.8%)
Ardnamurchan AD/09.20:01 Inaugural Single Malt (70cl, 46.8%)
This single malt whisky is made up of 50% peated and 50% unpeated malt.
The resulting distillate is then matured in 65% ex-bourbon and 35% ex-sherry casks before being married together.
This is a collectors must have inaugural bottle.
Please note box may have creases due to cardboard being too thin.  We have tried to source replacements however supplier has been unable to provide suitable alternative.