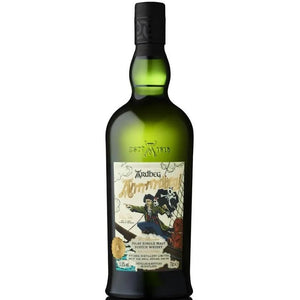 Ardbeg Arrrrrrrdbeg (70cl, 51.8%)
Ardbeg Arrrrrrrbeg (70cl, 51.8%)

Wholly matured in ex-rye casks, smoked banana and pear drift into vanilla and rye on the nose. A spicy mouthfeel hoists up and ignites a blunderbuss of fruity flavours.
An armada of aniseed is tailed by smoked toffee and a distant hint of sourdough biscuits. The long finish lingers, with gentle smoke listing on the palate.
A special bottle to mark the retirement of the legendary Distillery Manager, Mickey Heads. 
Non chill filtered at 51.8%